At some point in his or her quest to make money online the question "Do I Really Need a Mentor To Succeed Online?" is going to come up.
The fortunate ones are those who realize going in that they are in uncharted waters and it might be a good idea to hook up with someone who kinda knows the ropes.
I call these people the fortunate ones because they might save themselves a ton of time and loads of money in the long run by  getting the PROPER guidance in the beginning.
I emphasize the word PROPER here because there is a pretty good chance you will sign on with someone who really does not have your best interest in mind. I am here to tell you that there are many individuals out there preying upon the unsuspecting newbie.
"They seduce you with cleverly written sales pages"
created by professional copy writers who are well versed in the psycological triggers that compel people to eagerly reach for the "Buy Now" button.
They entice you with the offer of a "turn-key" business that, with very little effort on your part, will have you making more money in 30 days than you ever dreamed possible.
They tell you that you don't even have to know anything because they have all the training you will ever need to be making $10,000 a month in some ridiculously short period of time.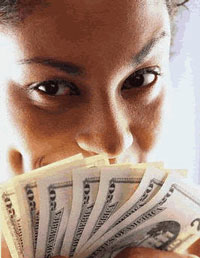 They sell you the dream of Living a life of financial freedom No more debt Lavish vacations Fancy cars The list can go on and on but Let me show you a real life example of what I am talking about. Read More

Peace and Prosperity